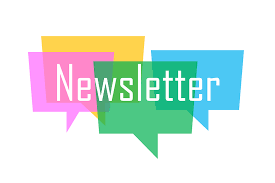 Newsletter!
Apptegy Admin
Tuesday, January 14, 2020
Dear G.T. Norman Families:
We are having a terrific start to the 2018-2019 school year! Thank you for all you've done to
help make this happen! The students and staff are working hard to meet the high expectations
we have for student achievement and behavior at Norman Elementary. Clear lines of communication between home and school are critical to the success of your child. I would encourage
you to work with your child's teacher on a daily/weekly basis to ensure student success.
Parent Reminders:
 Please review all papers and homework your child brings home.
 Please inform the school of any changes in your address, phone numbers, or emergency contacts.
 Try to volunteer and participate in school events as often as possible — this will make a positive
impact on your child's learning!
 Student attendance is critical. Please try to schedule appointments outside of school hours if possible.
 Lastly and my favorite time was to read with your child every night!
Thank you for your continued support!
New Assistant Principal
We would like to welcome Kori Knudson to our
Coyote family. She is a Morley Stanwood graduate. Mrs. Knudson joins our Coyote Community as a graduate from Michigan State University. She completed both her Bachelor's
degree, in Elementary Education, and Master's in Educational Administration, K-12,
there. More familiar to us, Mrs. Knudson
grew up in the Stanwood area and graduated from Morley Stanwood Community
Schools. Her close proximity to our area has
allowed her to easily transition into our
school community. She knows many families
and community members, and is working to
continue to learn more! Please say "hi" and
introduce yourself when you have the
chance!
Paws-itive News
We would like to hear all about the great
things that our G.T. Norman Students
are doing outside of school. Please
email Mrs. Hammond at
mhammond@reedcityschools.org to
share your Paws-itive News. Everyday
the Paws-itive News will be announced
for the whole school to hear.
Policy Change
Parents will be asked to drop their child/children off in the morning and will no longer be
allowed to escort them to their classes. We are implementing this policy to make our school a
safer building. Parents will be allowed in the office only after the start of
school. If you have any questions, please feel free to call 231-832-5548.
Thank you for your understanding and help with making our school a safer
place.